In January we installed another secondary containment coating system for a petroleum facility in Pennsylvania. Thanks to our coatings solution the customer was able to save their existing structure and maintain continued compliance with the PA DEP. This coating is expected to perform for 15 + years.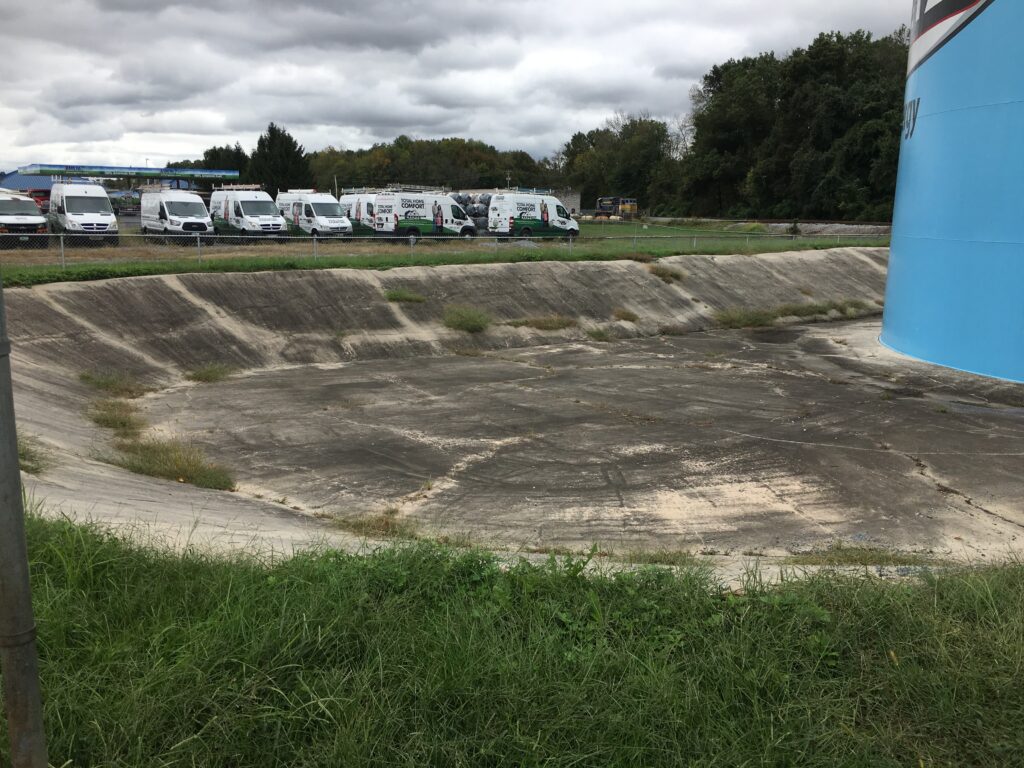 This 12,000 sq. ft. concrete containment area was compromised from cracking and open expansion joints resulting from ground movement. Over time vegetation grew in these openings that needed to be removed.
After we removed the vegetation we began cleaning the surface. This area was dirty after many years being exposed to the elements. It was crucial to clean out the pores in the surface of the substrate to ensure proper adhesion of our coatings.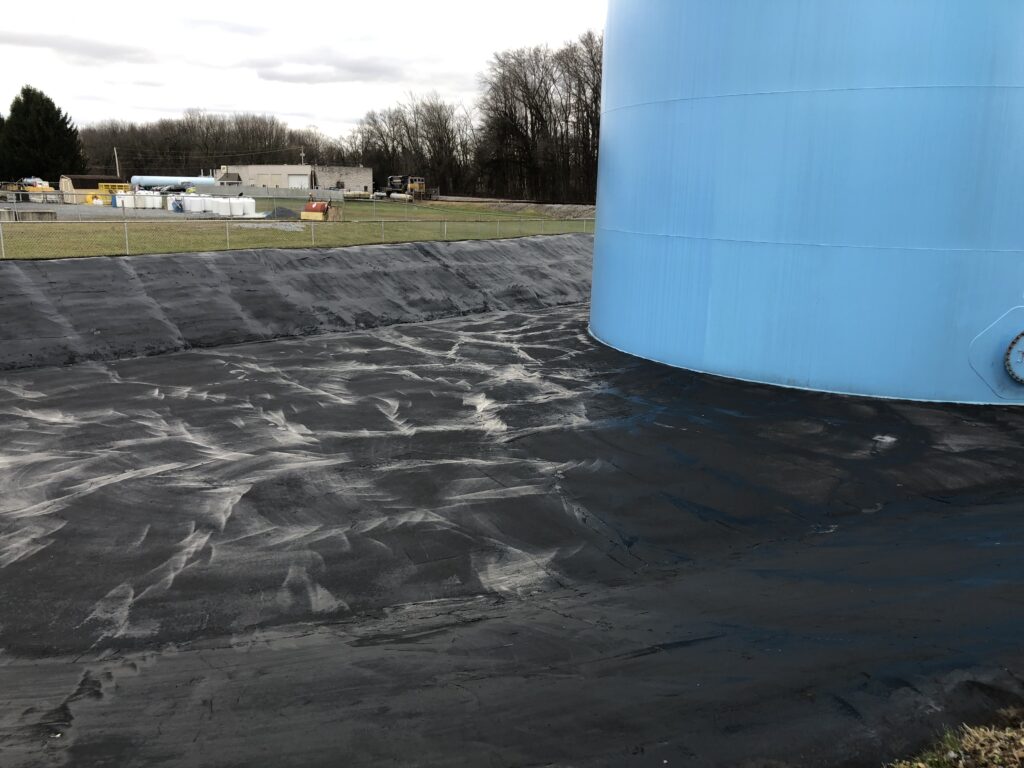 Next, the primer was applied. This ensures proper adhesion of the polyurea topcoat. This primer was chosen for its bonding properties when used with the other materials, and it's ability to perform well in damp or cold environments.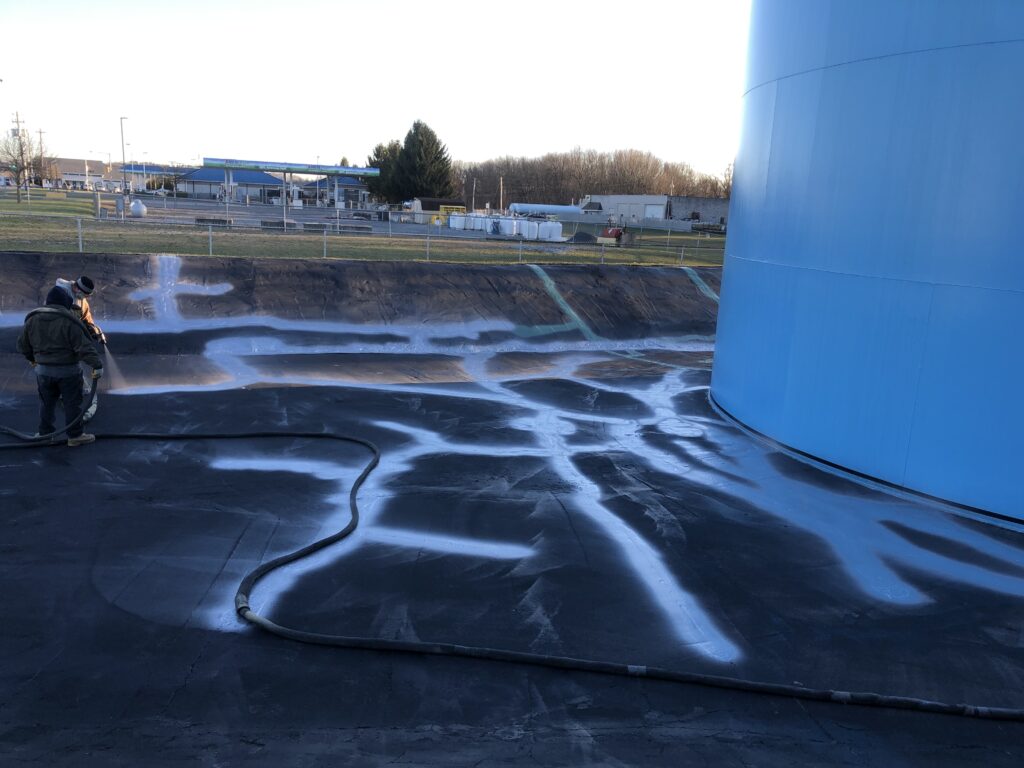 After the surface was coated with primer we repaired the cracks and hairline fractures in the slab. First the cracks were filled with a polyurea joint filler material. Then bridged with polyurea material on top of the filler material to include coverage for the less-deep hairline fractures in the surface.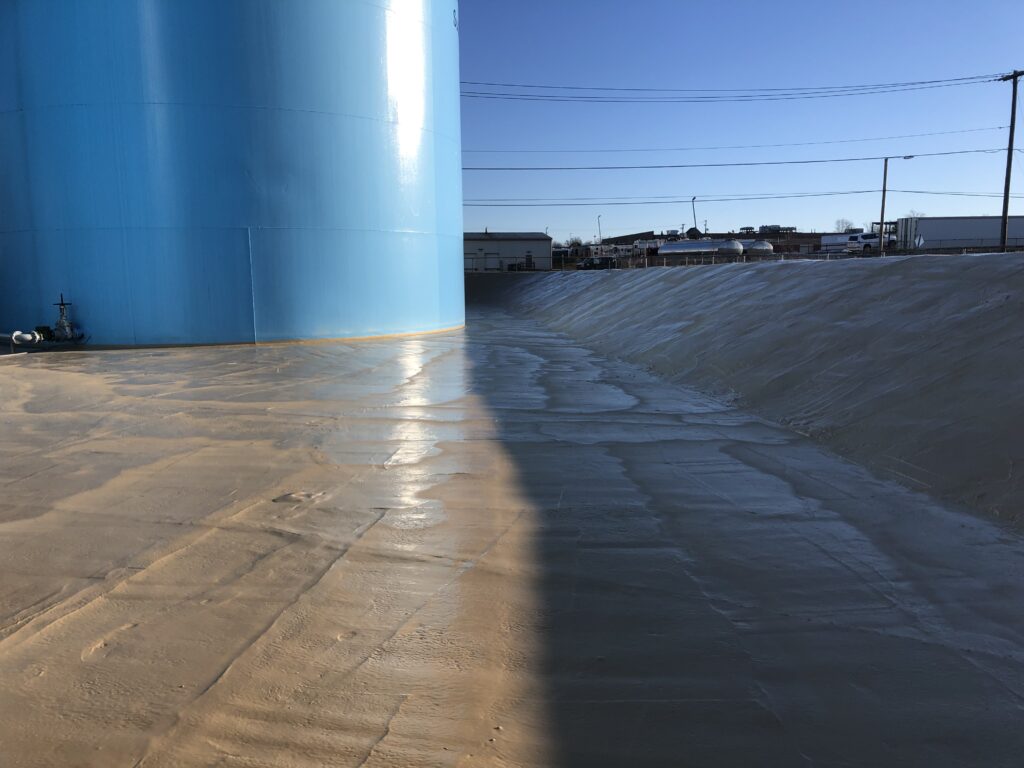 The top coat is a specialized plural component polyurea material. Here it was applied at a thickness of approximately 60 mils. This material system will provide up to 400% expansion capability across the surface to accommodate for continued ground movement and changing temperatures.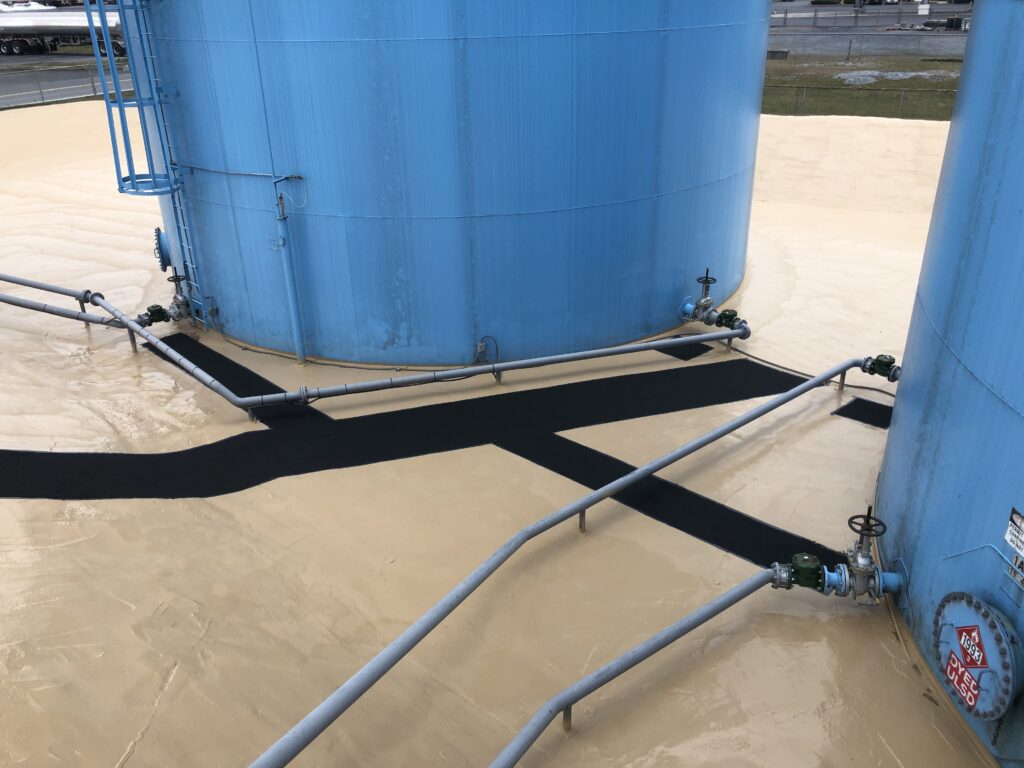 Finally, the anti-slip walkways were installed. The top coat is incredibly slick when there is moisture present. This walk way material goes over the top coat and is mixed with a traction aggregate to ensure the safety of service workers.
In summary, this containment area has been repaired and is expected to be in service for 15 more years. The site continues to maintain Pennsylvania DEP standards and the customer did not have to replace the concrete.