This project is a retention pond liner that is designed to control rainwater and runoff for a residential community. The pond is both functional and decorative featuring a waterfall. The old EPDM liner was deteriorated and torn so water was able to percolate into the ground below the liner.
Our solution for this project was to replace the outdated runner liner and provide a watertight liner to minimize water loss.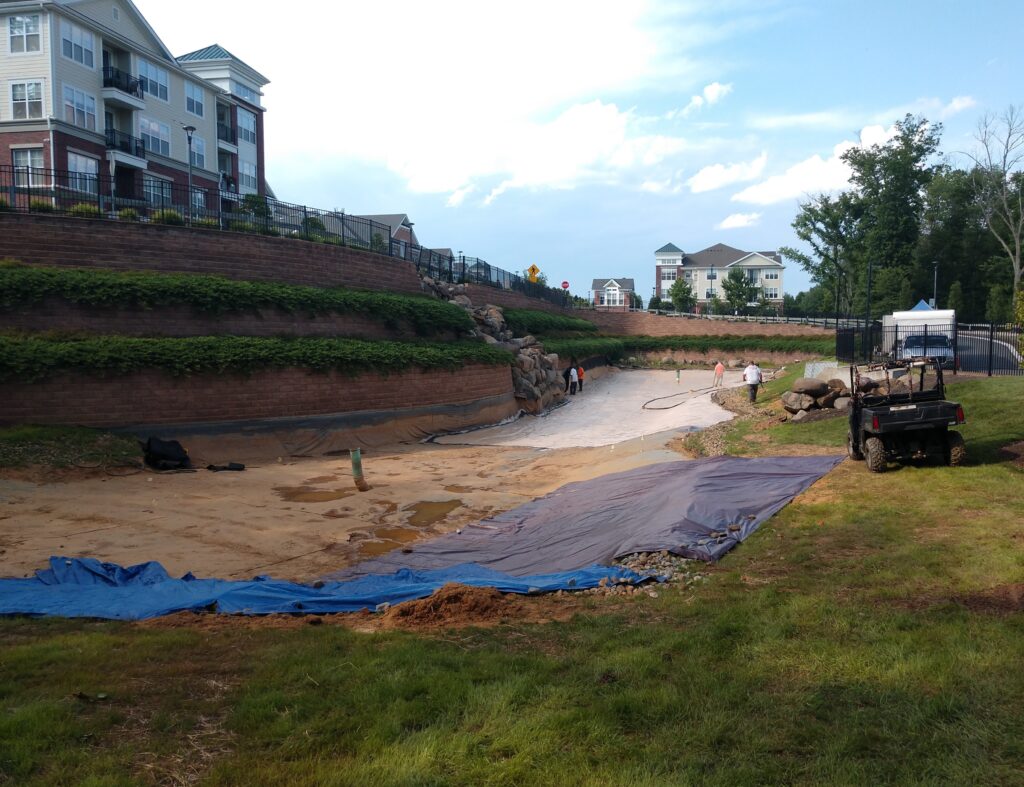 To do this we drained the pond and cleared away the stones around the perimeter. Next we installed a new fabric liner and welded the seams together. Finally we coated the entire surface with approximately 80 mils of 1:1 polyurea. Around the bottom of the waterfall we used a specialized primer on the rock surfaces and adhered our liner directly to the boulders. On the retaining wall our liner is mechanically fastened with bolts. In some areas the new liner is fastened to pressure treated 4x4s that are trenched and staked into the ground. 
Our system has restored the functionality of this pond and extended its service life.